Welcome to the Green Country Soccer Association

Green Country Soccer Association is a youth soccer organization affiliated with US Club Soccer serving players in Northeastern Oklahoma, USA.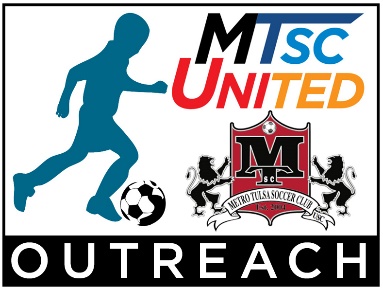 The Green Country Soccer Association (GCSA) and the Metro Tulsa Soccer Clubs United (MTsc U) are excited to announce that beginning with the Spring 2017 season, MTsc U is the new primary GCSA tournament sponsor. Additionally, through MTsc U's new Outreach Program, MTsc U will be providing various support services (coach and player clinics) for the benefit of GCSA's member clubs' youth coaches and players in the spirit of enhancing the experience of and expanding youth soccer.
Mission Statement
Oklahoma's Green Country Soccer Association (GCSA), a non-profit organization, since 1976 has provided a positive, recreational soccer experience to all recreational and rec plus teams within all US Soccer affiliated clubs across Northeast Oklahoma and surrounding communities. Our focus is on providing and administering high quality and challenging recreational, youth leagues and tournaments, as well as training programs for players and coaches. GCSA encourages high standards of fair play, sportsmanship, cooperation, and integrity for each of our Member clubs and their teams.
Tech Ridge Office Complex
Cherokee Building
4150 South 100th East Ave, Suite 200 Q
Tulsa, OK 74146
Dates to Remember
US Club Links of Interest
USSF Links of Interest